Supply Chain Management
With the dynamic nature of the electronics supply chain, picking the optimal part for every design is critical to avoid supply issues, pricing shocks and obsolescence. Trilogic can help you develop a component information management process for electrical engineering to pick the right parts upfront, and then monitor those parts over time.
The solution starts with a centralized component information and collaboration solution that provides a single central location to manage all component data for electrical design. This database can be either a standard database like access, or a PDM system like Teamcenter Rapidstart, depending on the needs of the organization. All engineers have secure, instant access to accurate/consistent/complete component data directly within the design environment. A centralized component management can manage:
Complete History Tracking/Audit Trail
Business Data (Costs, Availability, Inventory, etc.)
Regulatory/Compliance Data (REACH, RoHS, WEEE, etc.)
Safety/Reliability Data (MTBF, MTTF, Failure rate, etc.)
Status rules to prevent usage of obsolete parts.
Load data from on-line content providers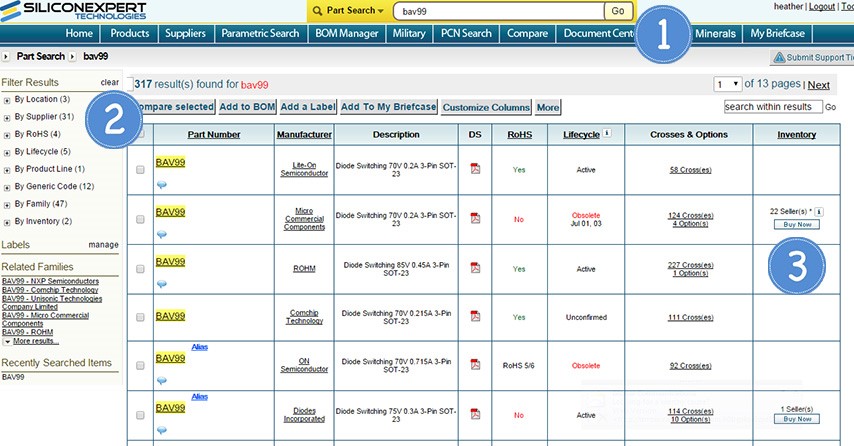 And to enable access to high quality component information Trilogic works with Silicon Expert, with an unrivaled database of component and supplier data, Silicon Expert provides access to accurate specs, compliance data, and obsolescence tracking. Silicon Expert can be used to search for new part info, CAD Data, Compliance information, datasheets and suppliers, can do BOM scrubbing to rate the risk of parts, and provide alerts when parts are expected to go obsolete.