Reason #1: Get More, Save More with PADS Professional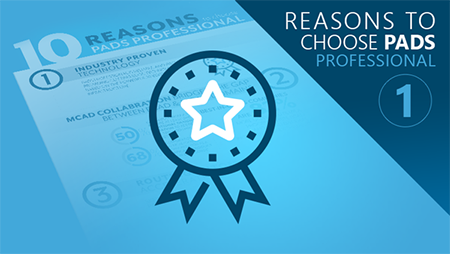 PADS Professional's unique technology-centric capabilities with areas including RF, Rigid-flex and DDR along with the industries most advanced placement and routing technologies including Sketch routing, design time is reduced and product time-to-market accelerated.
Reason #2: Bridging the Gap Between ECAD and MCAD Domains to Gain a Competitive Advantage in Electronic Product Design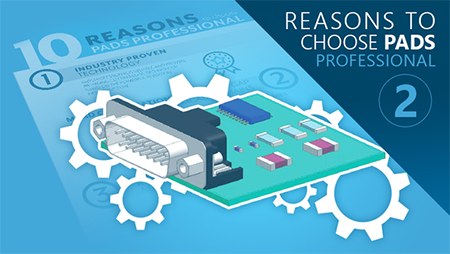 Learn about the barriers to electronic product design success, and how ECAD-MCAD co-design increases productivity and product robustness through better collaboration to achieve first-pass success.
Reason #3: Routing automation: Accelerate design time and increase product quality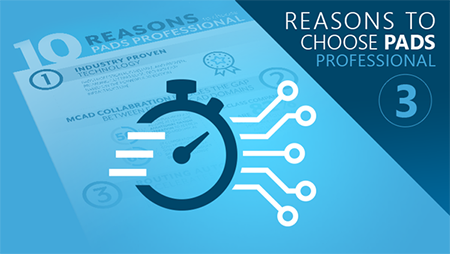 Mentor's routing automation can save you a lot of time and effort when routing PCBs. Sketch Routing in PADS Professional is the perfect combination of automation, human experience, and intelligence!
Reason #4: Electrical DRC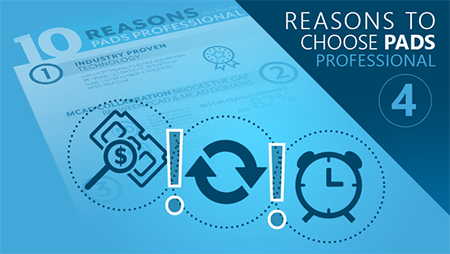 PADS Professional's Electrical DRC allows the design engineer to solve complex Signal Integrity, Power Integrity and Electromagentic Interference issues that your PCB layout tool can't.
Reason #5: Rigid-flex PCB Design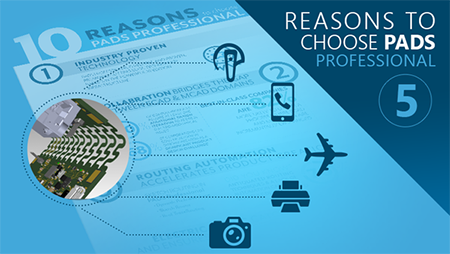 From stack-up definition through to manufacturing hand-off, creating complex rigid-flex products that are smaller, cheaper and more reliable is a must. Correct-by-construction design technology simplifies the creation process of rigid-flex circuits and allows you to focus on optimized form factors, quality and avoid costly design respins.
In this unique infographic book, learn how rigid-flex circuits are becoming the preferred interconnection technology for electronic products.
Reason #6: Analog Mixed-Signal Simulation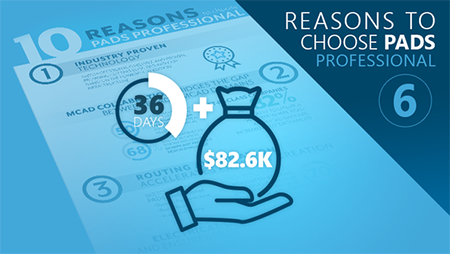 From analyzing to realizing, you can achieve your circuits' performance, behavior, and optimization goals with Analog Mixed-signal simulation. As the digital age continues to evolve, so too have the challenges engineers face designing analog, mixed-signal circuits. For nearly every modern digital device, engineers must consider its interaction with people, the analog world around it, or both in the design.
In this unique infographic book, learn how PADS Professional is the complete solution for analog mixed-signal designs.
Reason #7: Signal Integrity Analysis: Essential For Modern Electronic Product Designs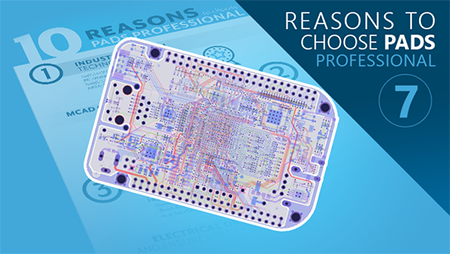 PADS SI analysis empowers users to explore what-if scenarios, such as using different component families, and then verify their choice in layout to reveal costly potential problems before prototyping.
1. PADS PCB SI analysis and validation is powered by HyperLynx technology, renowned for its accuracy and ease of use.
2. The HyperLynx analysis environment is tightly integrated with schematic and layout, simplifying signal integrity analysis and not a 3rd-party add-on like most PCB design tools.
3. Using SI analysis reduces design spins and cuts design costs with the powerful, easy-to-use signal integrity capabilities
4. Virtual prototyping detects and resolves potential signal degradation issues, such as overshoot and undershoot, ringing, and timing problems.
5. HyperLynx SI tools are scalable, easy to adopt and learn, and can be implemented quickly.
Reason #8: RF Design: Accelerating RF PCB Design in a 5G World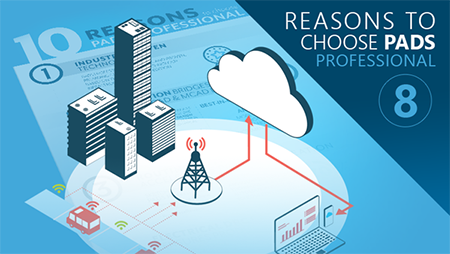 Today, IoT products are demanding higher frequencies and wider bandwidths than ever. Designs for devices like smartphones, tablets, laptops, and wearables will soon operate in a new spectrum with emerging 5G technologies. Meeting the challenges of 5G in RF PCB design requires an RF-centric design flow and support.
In this unique infographic, you'll learn what you need to meet the RF design challenges associated with 5G technology and how to accelerate your product design with a flow that not only understands RF design but also features capabilities that are specific to RF, from schematic to layout.
Reason #9: Perfecting Your PCB with DFM Analysis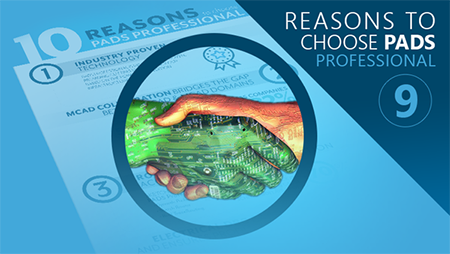 From layout to manufacture and testing, a single fabrication holdup can cost a business untold amounts in lost productivity.
10 Reasons to Choose PADS Professional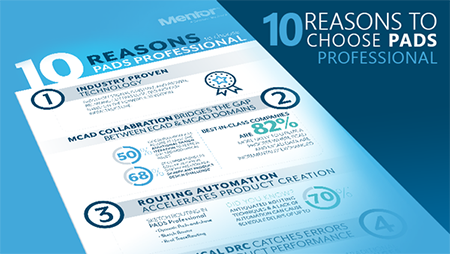 Reduce product design cycles, avoid costly design respins, and get products to market faster—it's all possible with PADS Professional's advanced PCB design capabilities. If you're an independent PCB designer or part of a small engineering team looking for a competitive advantage, check out this infographic for 10 reasons why PADS Professional is the best choice for your design needs.